How it Works
Optimise Your Parking, Maximize Your Revenue
Park Turtle helps you manage your boat parking, storage and seasonal fees. Sailing clubs and marinas are busy places - it's hard to keep track of all that traffic. With space at a premium, you need to optimise your parking to maximise your revenue!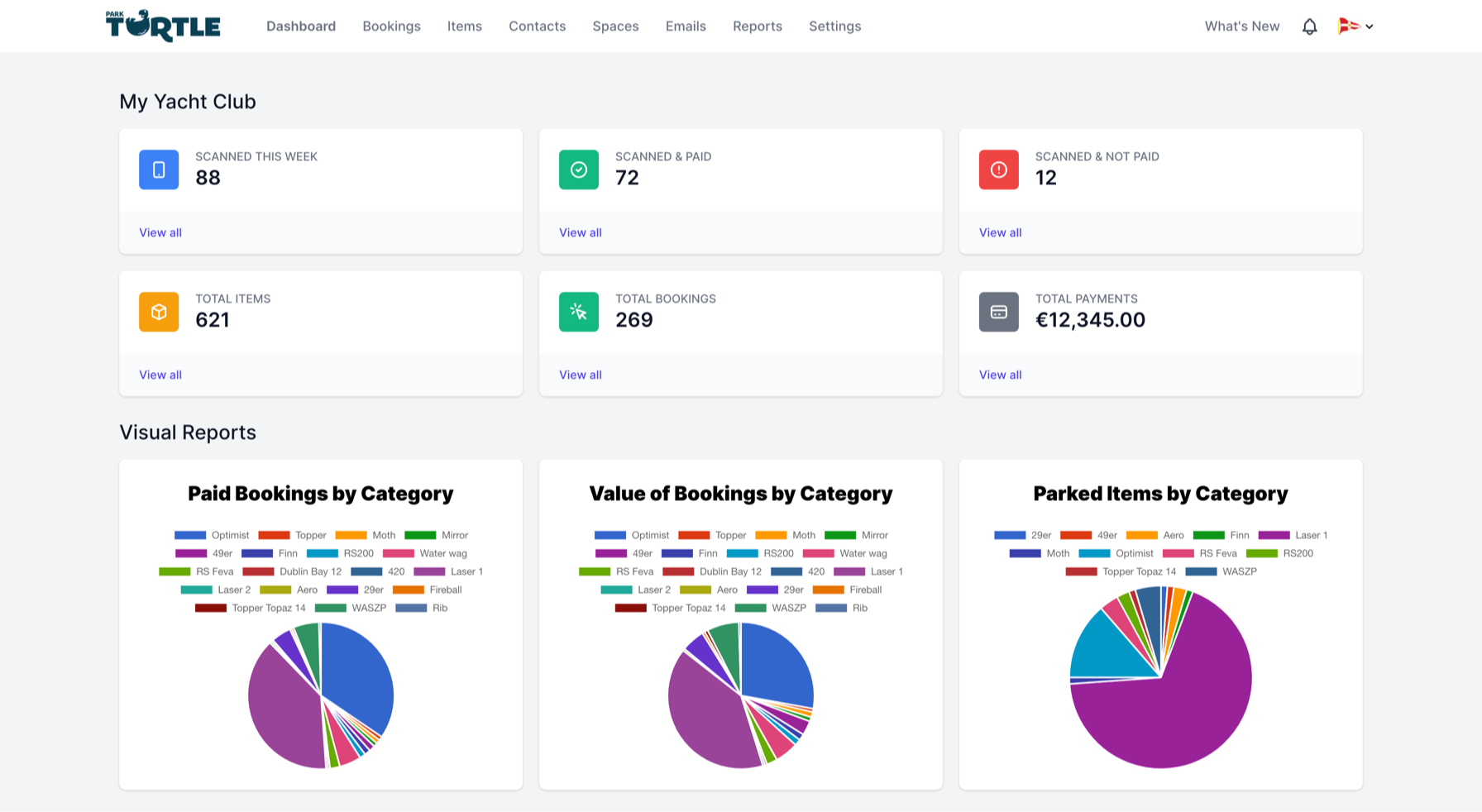 Our features
Everything you need to manage boat parking
Increase club revenues, reduce administration overheads and managing boat parking the easy way.
Online Payments
Accept parking bookings and online payments by credit card.
Parking Space Management
List your spaces, rates that apply and what items categories can park in them.
Waiting Lists
Sold out all your spaces? No problem. Waiting list bookings can be taken and spaces allocated if some become free.
Multiple Parking Rates
Add multiple parking rates dependant on item type or parking spaces.
Scanning & Reports
Scan QR Codes for reports on parking occupancy, unpaid items and category usage.
Email Broadcasts
Send email broadcasts to all or some email contacts at key times during the season.
Who needs Park Turtle?

Park Turtle is perfect for all types of boat clubs from Yachting and Diving to Angling and Sea Scouts. It makes sure you're not missing out on any potential revenue to be earned from your parking spaces.

How does it work?

Each boat is given its own unique QR code. Staff simply scan the code with a smartphone to instantly access the owner's identity, contact details, payment history and arrears.

What are the benefits?

Real time snapshot of current occupancy cuts down on time-consuming admin and gives you all the information you need at your fingertips. This reduces labour hours, allows you to confidently forecast revenues for each boating season, let's you build a robust database and provides a seamless and safe online payments system.

How are payments processed?

We integrate with Stripe Connect to enable seemless and secure online payments. We can connect to your existing Stripe account.

Can I contact you to find out more?

Yes. We're happy to talk and welcome any ideas or suggestions. Please feel free to contact us.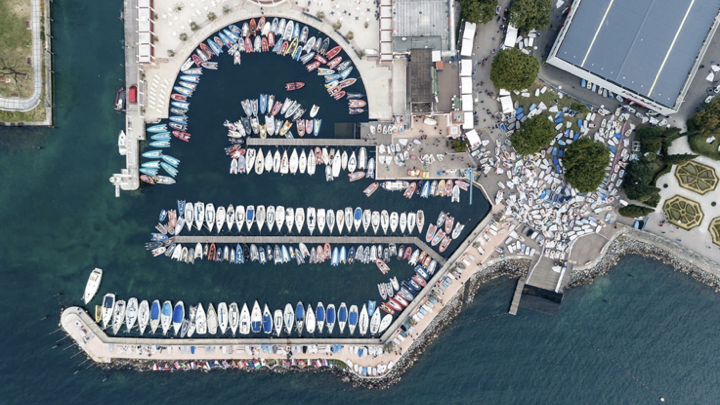 Award winning software
Try it at your Club Risk Free
If you think your club needs a better system to manage boat parking and payments please contact us and we'll organise a free trial and help you get setup.