Online Booking
Our online booking feature allows you to have full control over who and how many bookings can be made while minimising admin work.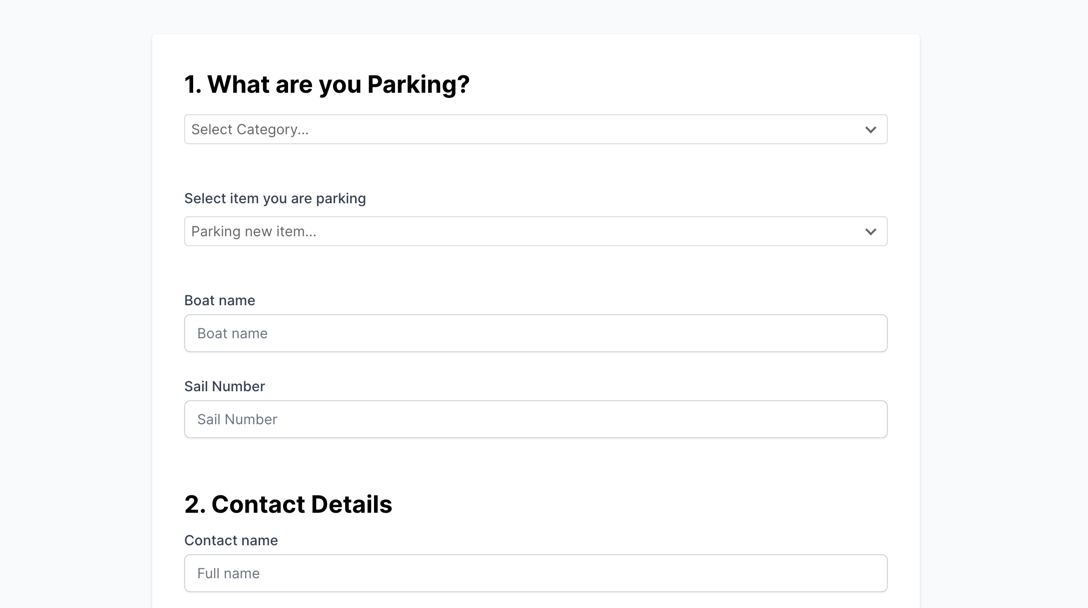 Online Payment
Online payments make for a steamlined, transparent process. Meaning no more chasing down unpaid fees.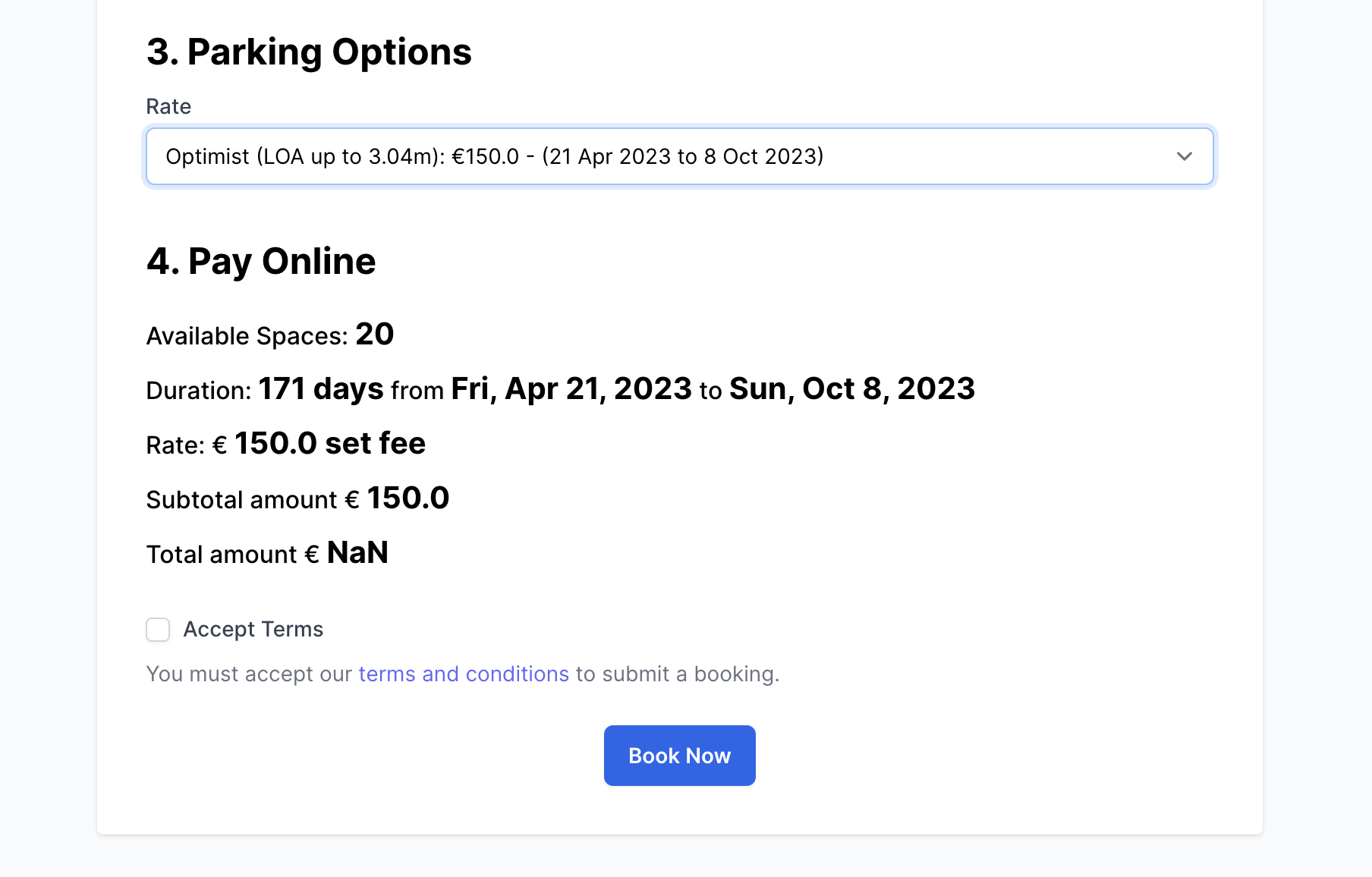 Why ParkTurtle?
Everything you need to manage your boat parking
Increase club revenues, reduce administration overheads and managing boat parking the easy way.
Online Payments
Accept parking bookings and online payments by credit card.
Parking Space Management
List your spaces, rates that apply and what items categories can park in them.
Waiting Lists
Sold out all your spaces? No problem. Waiting list bookings can be taken and spaces allocated if some become free.
Multiple Parking Rates
Add multiple parking rates dependant on item type or parking spaces.
Scanning & Reports
Scan QR Codes for reports on parking occupancy, unpaid items and category usage.
Email Broadcasts
Send email broadcasts to all or some email contacts at key times during the season.